At the heart of CRUCC is the worshiping congregation affirming the inclusive love of God, made known through Jesus Christ. That love makes a difference in our lives and challenges us to make a difference in the world. We have two worship services each Sunday: • 8:15- Meeting in our chapel this service has an informal feel and uses contemporary music to lift praise to God. The music is led by a band and a team of singers. The sermon wrestles with what the scriptures say about our lives and how our lives inform how we read the Bible.
• 10:30- Meeting in our sanctuary this service honors the long-standing and life-giving traditions of worship, but is not bound by them. We sing great hymns of the faith accompanied by a pipe organ and contemporary songs of worship accompanied by piano and guitar. Noti skripki tango filjma zapah zhenschini. We have several vocal and instrumental groups that add to our worship. The sermon, as at the early service, holds the scriptures and contemporary life in tension. There is a professionally staffed nursery at both services for those up to five. Part way through the service children grades K-5th are invited to go to our Children's Church program, which combines age-appropriate worship, learning, crafts. In the middle of the 18th century German Reformed and Lutheran residents in Middletown began to meet for worship west of the present town.
Feb 3, 2019 - 2. Community Outreach. Community Outreach (cont.) Thank You Notes. Notes from Kathleen. Typically when I am writing for the February newsletter I have Easter in mind or, more precisely, the. To the CRUCC version of March Madness. CHRIST CHURCH CHILDREN׳S CENTER. Free xsplit lifetime license key. Issuu is a digital publishing platform that makes it simple to publish magazines, catalogs, newspapers, books, and more online. Easily share your publications and get them in front of Issuu's.
Since that point our church has been a thriving, integral part of the Valley's spiritual and social life. We are now a congregation of nearly 400 members, some with roots back to the earliest settlers and others who have moved here in the last year. A few markers in our church's history: • In the early years the church was comprised of new settlers who spoke mostly German. Thus our worship was conducted in and our records kept in the native tongue of our earliest members. In 1825 the church transitioned to using English.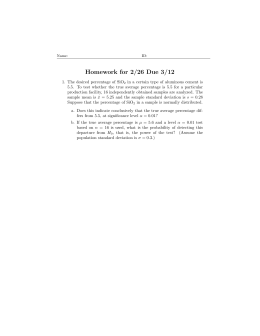 • Originally a German Reformed Church we became part of the new United Church of Christ denomination in 1957. • Our sanctuary was constructed in 1818, the same year the great Christmas carol "Silent Night" was written! It has gone through a number of redesigns and renovations through the years, but has been a consistent "anchor" for our worship life. • In September of 1862, during the Civil War's Battle of South Mountain our steeple was used as a lookout by Union General George McClellan to monitor Confederate troop movements. After the battle our sanctuary was used as a hospital for wounded soldiers.
• We suffered a serious fire in March, 2010. The subsequent restoration allowed us replace the pipe organ, improve the sound system and make the space better able to serve our worship needs. At its 1985 General Synod, our denomination adopted a Resolution Calling on United Church of Christ Congregations to Declare Themselves Open and Affirming. This resolution encouraged all local congregations in the United Church of Christ to affirm a clear statement of inclusiveness. As of the beginning of 2018 1500 UCC congregations have done so.
While Christ Reformed UCC long has made clear in its welcoming statement that there are no barriers to membership and leadership in our congregation, the church voted on January 28, 2018 to formally become an Open and Affirming congregation by adopting the following welcome statement. No matter where you are on life's journey, you are welcome here. Because Jesus has taught us to love the Lord our God with all our heart, soul, strength, and mind, and to love our neighbors as ourselves we declare Christ Reformed UCC to be an Open and Affirming church. We invite people of every race, ethnicity, sexual orientation, gender identity and expression, age, marital status, economic circumstance, and physical and mental ability into the worship, rites & sacraments, fellowship, and leadership of our church. While we believe that this statement affirms our faith as an Open and Affirming congregation, people have raised questions about it and the need for it.
(Adapted from the ONA resources of First Congregational UCC, South Portland, Maine) What does "affirming" mean? In the context of our statement, affirming means that we go beyond tolerance. The policy of "don't ask, don't tell" often leaves the impression that we must hide who we are in order to be accepted.
To declare ourselves "Open and Affirming" means that we believe all persons are entitled to be treated with decency and respect—truly equals because we are all made by God and loved by God. We want to state clearly that no one needs to be afraid of judgment or exclusion from our church because of who they are. All persons who live respectfully and responsibly, and who want to join us in following Christ, are welcome. What does the Bible say? Hebrew and Christian scriptures assumed that God made Eve from Adam, female from male. Therefore, they reasoned, God created only heterosexuals who were attracted only to the opposite sex. It was assumed that any homosexual act was contrary to human nature and to God's intention.